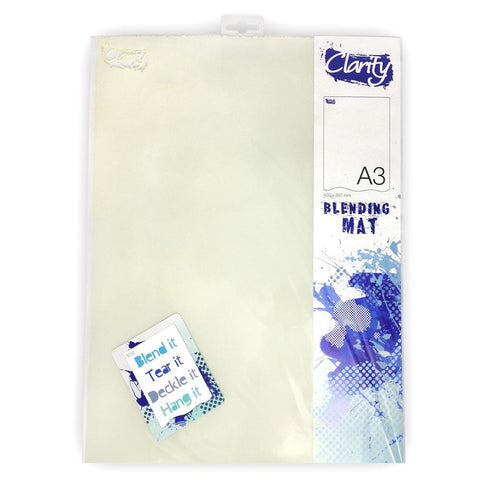 Clarity Blending Mat A3
ACC-MA-30007-XX
For tearing hills, for deckling, for staging ink and brayering. For blending colours and adding depth. Then when you're done, spritz lightly with water,and create a fabulous background paper.

Clean with water and paper towels. Hang to store. What could be simpler than that?
   •  500 microns
   •  Double-sided
   •  Solvent resistant
   •  Multi-Purpose edges
   •  Hanger
   •  Dimensions:  A3 / 297mm x 420mm 
Please note that if you live outside of the UK or EU, there will be an additional shipping charge added on this heavy/bulky item.
---
---
We Also Recommend