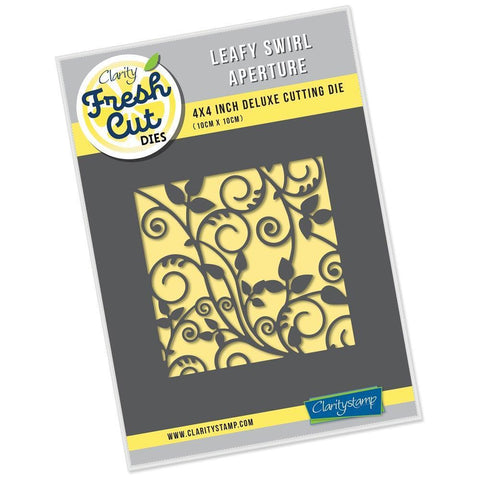 Leafy Swirl Aperture Clarity Fresh Cut Die
ACC-DI-30714-44
The all-time favourite of Barbara Gray, the Leafy Swirl design weaves a delicate pattern of flourishing vines. Use this Fresh Cut Die with our Designer Paper, Card, or Parchment to see what you can create!
Our aperture range of Fresh Cut Dies do not have an outside cutline. This means that the design remains within the card blank, regardless of size. If you want to introduce an outside cutline, then you can do this with our Nested Squares Set of dies.  
This 4" x 4" deluxe cutting die (10cm x 10cm) works great with most leading die-cutting machines, such as the Gemini, as well as our Clarity Card Blanks.
This design is also available in:
For inspirational sample artwork using this design, check out this page of Barbara's Blog!
---
---
We Also Recommend