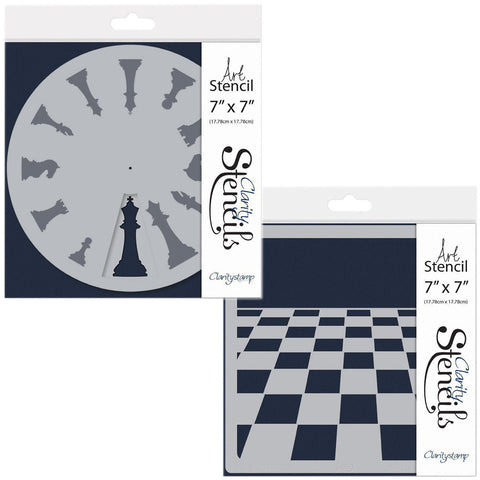 Wheelie Chess & Chessboard Stencils 7" x 7"
STE-OB-00736-77
$13.00

$13.00

INC VAT

RRP

$17.00

Save $4.00

RRP

$17.00

Save $4.00
---
---
Our ingenious Wheelie stencils are very simple to use: 2 wheels attached in the centre by a swivel rivet. The lower wheel contains the images, the upper wheel contains the aperture - simply dial in the image you want, and the upper wheel masks off everything else! Wheelie clever!
Centre rivet pops on and off for cleaning.

   •  Dimensions:  7" x 7" / 177.8mm
Clarity Stencils are 250 microns - a heavy-duty, robust quality, which can handle not only any ink types, but also acrylic paints.
Great for: Stippling, Spongeing, Spritzing and even paper embossable with most Die-Cutting machines.
---
---
We Also Recommend