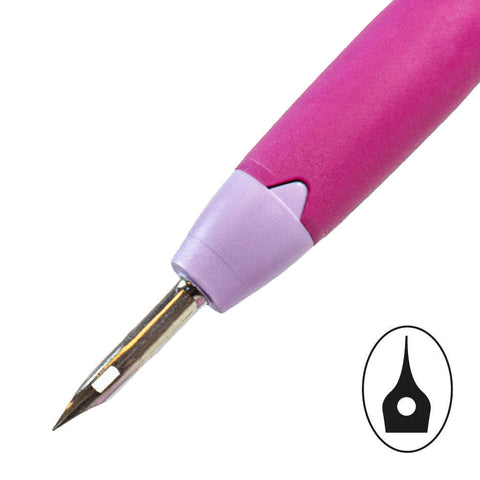 Mapping Pen (10420)
PER-TO-70039-XX
The mapping pen is used in tracing patterns using tinta ink. After use the bronze nib can be placed in the holder reversed so it won't damage. The bronze nibs are available separately per 12 pieces (19201).  The mapping pen is made from a flexible and very durable material  and has a specially developped dirt repelent rubber for a soft but firm grip. In addition the weight and the ergonomic design ensure an ideal distribution of pressure during  tracing. The perforating tool is 16 cm long and executed with subtle stylish details in the striking Pergamano colours. The tool has a transparent protective cap. Packaged individually.
Can also be found in this bundle:
Tick which tools you have got, see which ones you haven't - and build your own personal collection by downloading the comprehensive List of Pergamano Tools here.
---
---
We Also Recommend