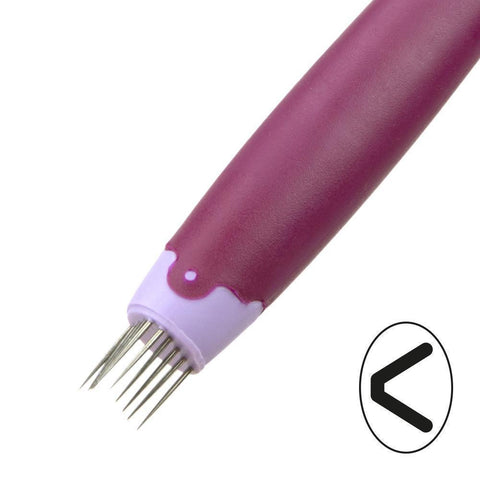 Picot V Large (10287) Perforating Tool
PER-TO-70283-XX
Our Picot V (Large) perforating tool has 10 needles in the shape of a straight angle, which creates many possibilities. This will give you a proper point at the tip when you picot cut.
This perforating tool is made from a flexible, yet durable material, which boasts a specially developed dirt repellent rubber, for a soft yet firm grip. In addition, the weight and ergonomic design ensures an ideal distribution of pressure during perforating. This tool is 16cm long and has been manufactured in colour of the striking Pergamano colours. This tool also includes a protective transparent cap.
Can also be found in this bundle:
Tick which tools you have got, see which ones you haven't - and build your own personal collection by downloading the comprehensive List of Pergamano Tools here.
---
---
We Also Recommend