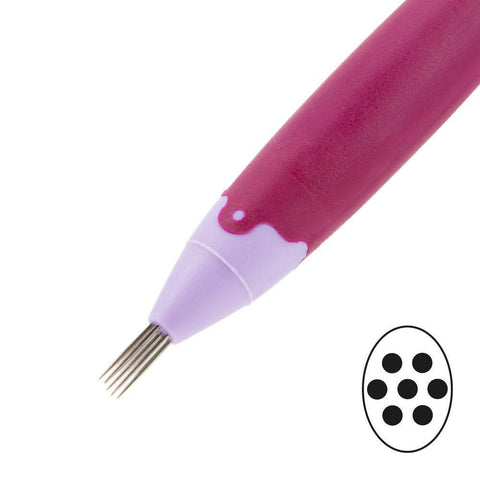 Flower (10211) Perforating Tool
PER-TO-70018-XX
This flower perforating tool consists of 7 needles, of which six have been placed in an even hexagonal pattern and one exactly in the centre. The perforating pattern is very decorative and it is equally possible to cut out the perforations, creating a little star.
This 16cm long tool has been manufactured using a flexible, yet durable material and boasts a subtle style in the striking Pergamano colours. In addition, the grip is made of a specially developed dirt repellent rubber, providing a soft but firm grip. The ergonomic design and weight of our tools ensures that an even distribution of pressure is achieved.
Tick which tools you have got, see which ones you haven't - and build your own personal collection by downloading the comprehensive List of Pergamano Tools here.
---
---
We Also Recommend